Category:
Logistics Solutions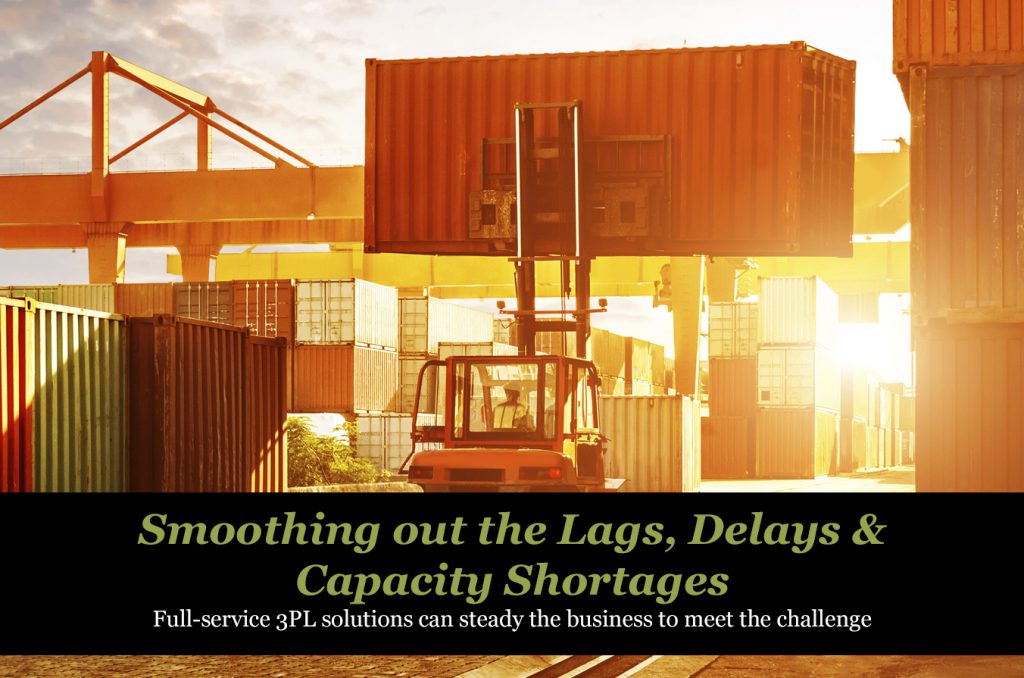 Full-service 3PL solutions can steady the business to meet the challenge
Every business deals with countless moving parts that are both within and outside of its control. Anything that can help you predict what's coming, or even just a piece of the business you can count on from day-to-day, feels like a break from the storm.
If you had to move products through the northeast last winter, you know that nothing was going to arrive on time – record snowfall pounded the area! Add to that a spike in energy costs in the same area, and you were left with manufacturing companies who had to shut down.
This all created some nasty gaps for retailers looking to make a strong product push or simply supply the popular items that customers were looking to buy.
Careful planning and a long-term view 
The time to seek the assistance of a third-party logistics provider (3PL) is not after a problem arises. While that provider can probably do something to ease the pain, it's still just a short-term fix, and it will likely rear its ugly head again.
The time to begin a partnership and solidify your logistics function is right now so you can build a cushion for your business, giving it the ability to withstand the unforeseen. (And the unforeseen always comes.) Most businesses know what pains them or what could potentially cause discomfort. You will not stop the problem from happening, but a business can at least lay the foundation for a great partnership while putting tools in place to respond to a bad situation.
This changes the conversation from one business trying to take advantage of another in a tough situation. Both sides will benefit from this type of preparation.
So what can a 3PL do to close production or other gaps in the supply chain?
With weather, labor shortages, equipment failures, production lags and everything else that can go wrong, the only real question to answer is "Can our logistics function withstand a crisis?"
Whether it's a shortage of shipping capacity, production lags or rising costs that limit your ability to deliver product where it is needed, a full-service 3PL company has the resources to help whether the storm. Solutions could include a simple addition of capacity; streamlining processes; improved buying power; more efficient transactions or improved software that connects the entire company.
You will notice most of those solutions can be put in place well before anything nasty happens.
When times get tough or you have a serious issue that needs to be addressed, you will more than likely turn to a friend. That's what you need from a 3PL provider — a good relationship with someone you can count on to help with any situation. You don't need a business that immediately wants to start cranking up the extra charges.
Learn how STC Logistics springs to action in a tough situation. If you've been considering adding a complete logistics and supply chain management service to your operations, take a look at our services.