Pop-up stores are becoming increasingly popular these days. As studies would suggest, a business becomes sustainable not only by having new customers. It is by building a strong and loyal customer base that will give you enough time to flourish and not just merely keep afloat. Pop-up stores are effective in boosting brick-and-mortar brands by immersing in the target market.
A pop-up store is simply a temporary space that retailers use to expand their footprints and help build their brands. Here are effective methods you can employ to optimize your pop-up store and so that it will serve its purpose well.
Find the Right Location
It is critical to choose the right location where to set up a pop-up store.  Malls are opening their doors to pop-ups by offering a variety of store space and floor plans for kiosks and carts. There is an advantage if you will get a location where foot traffic is busy. Malls are consistently busy thereby giving you more chances of being noticed by shoppers. There is also an option to have a store-in-a-store set-up if you are looking for a highly relevant audience.
Preparation is Essential
Putting up a pop-up should not be done in a hurry. Although you are only going to use a small area, make sure that you have enough materials to create a design that fits your brand. Being creative in the design of your pop-up will help entice the customers to see what you can offer to them.
The use of digital technology is encouraged in order to promote interaction with the potential customers. For example, you can create an Instagram account for your store so you will have a venue to tell customers when and where your next pop-up event will be. It can also serve as a communication channel for you to provide quick answers to their inquiries.
It is also essential to teach your staff, whether they are temporary or not, about what their roles are going to be. Organize a training program that is specifically prepared for your staff to learn how to handle real customers. This is important especially when they are used to interacting with customers over the internet. Face-to-face interactions can be difficult for many people so you must ensure that your staff will wear their best game face on the day of your pop-up event.
Never oversell especially if you have an online shop since it can easily destroy your reputation as a seller. If you are using warehousing solutions, like cross-docking, take the time to prepare the stocks in order to avoid problems that may affect inventory management.
Offer Convenient Options
Shoppers nowadays are crazy about convenient ways to shop. If you are selling products that need more time to prepare, offer options for shipping and delivery. There are companies who can work with you to help out with transporting and warehousing processes of your products. Specify the delivery options, fees, and other common issues related to this style of product distribution.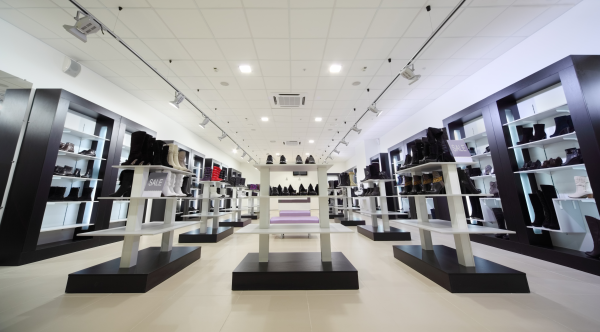 Third Party Logistics (3PL) providers offer a wealth of benefits to the retail procurement industry. Given their extensive knowledge of supply chain management, these providers deliver a comprehensive solution for assembly, distribution, packaging and warehousing. When opening a new store, employing a 3PL gives companies reliable competitive advantages through advanced logistics solutions, in turn, amplifying profitability.
There are several reasons why a retail company could benefit from a partnership with a 3PL provider, including:
Cost savings
Extensive knowledge
Flexibility
Optimization
Resource network
Cost Savings
When opening a new store, one of the greatest concerns is capital. However, by utilizing a 3PL provider, companies will save on time and money. A logistics provider will eliminate the need for staffing, technological tracking and upgrades, transportation and warehousing.
Instead, the store will systematically request new inventory by a specific date and the 3PL will deliver. This will eliminate costly mistakes, thus lowering risks and allowing the business to grow. Billing, distribution audits, optimization, paperwork, staffing and training to ensure the store's products are shipped accordingly are all the responsibility of the logistics provider.
Extensive Knowledge
One of the primary reasons a company should work with a 3PL provider to open a new store is their extensive expertise with all aspects of the supply chain. 3PL's are aware of all logistics best practices and remain up-to-date on the most recent technological developments. Their software can provide advanced reporting, automated inventory management and procedural visibility to ensure the store can track and report upon the movement of goods.
Flexibility
With the ability to scale labor, space and transportation based on inventory requirements, companies that function during seasonal time periods will enjoy minimal strain during this transition. This allows stores to consume more warehouse space and resources during the busy season and less during the off-season.
Moreover, a 3PL provider gives companies the opportunity to expand into different regions without any logistical barriers. Most logistics companies have strategically-located distribution centers to guarantee the quick shipping of goods. This decentralization strategy allows for lower costs and improved delivery times.
Optimization
With the resources to adjust and improve all aspects of the supply chain, 3PL providers will utilize the quickest and most cost effective method to ensure their client's needs are met. By implementing the resources to restructure the supply chain at any time, logistics providers can analyze and monitor practices which will eliminate inefficiencies thus streamlining the process. Although the store will only see the fruit of these labors through on-time, accurate deliveries, it is important to know that 3PL providers are working to deliver the best costs while keeping efficiency and optimization in mind.
Resource Network
Finally, with a vast network of resources at their fingertips (which provides a competitive advantage over internal supply chains) 3PL's utilize a resource network ensuring every step along the supply chain is efficient and cost-effective. For instance, logistics providers can utilize relationships to acquire volume discounts which will lower overhead while maintaining fast service. Stores will benefit from the relationships their 3PL have built through an improvement in the bottom line.
About STC Logistics
Founded in 1992, STC Logistics specializes in retail procurement and new store opening logistics with a pledge to deliver superior and flexible solutions. We maintain a resolute commitment to offer the most valuable and resourceful technological solutions to its clients regardless of destination, size or weight. As a result, our company has become a trusted provider of logistics solutions for many industry partners, especially in the retail procurement industry.
To learn more about how our logistics specialists can help you open your new store, contact us by clicking here or call us at 800-547-4324.
For more information about selecting a Third Party Logistics (3PL) partner, download our free checklist by clicking below!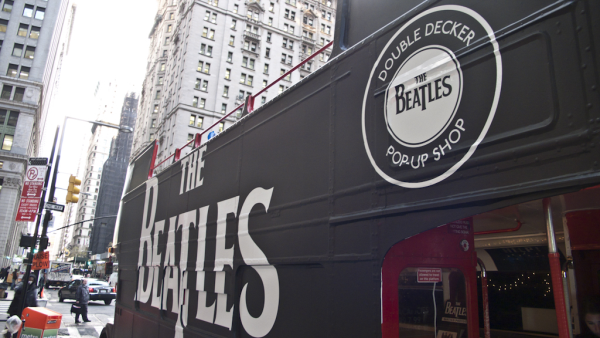 Pop-up stores are a fairly new concept used by retailers.These trendy stores pop-up for a short period of time and close once their stock is sold out. For example, they can open their doors over a seasonal period of time, like Halloween costume stores or other holiday shops. They stock their stores with a large selection of goods and use effective brand marketing to sell out their stock over the course of the season. Then, the store can close and open elsewhere with new and different stock.
Pop-up shops serve a niche market, so they are typically open for about 3-6 months; sometimes for a shorter or longer period of time. Hiring managers must plan carefully to successfully set up the store, hire adequate staff, sell out the stock and close down the store in a timely fashion while still making a profit.
So what makes these specialty shops profitable? The key to pop-up store success is making sure store fixtures, displays and stock are all set up properly in time for opening. For this to happen, retailers must work with a reliable logistics company. A store owner that is let down with late or missing stock delivery can end up seeing his or her pop-up store open without sufficient stock to sell.
Late stock arrival means that stock is left over at the end of the season, defeating the objective of such a store. While considering many other details, the owner and supporting staff cannot spend countless hours tracking stock and worrying about lost shipments. When launching a pop-up store and choosing a reliable logistics company, retailers need to consider the following:
• Does the logistics company specialize in retail procurement?
• Does the company possess the infrastructure to deliver shipments of all sizes?
• If needed, can the company offer same-day or white glove service?
• Can the company offer free nationwide warehousing and storage facilities?
• Has the company received positive feedback from present or former customers?
• Do they offer high technology cargo tracking capabilities for complete visibility of freight?
• Do they care about the customer enough to ensure their success?
• Are their trucks equipped with lift gates?
• Does the company offer cross-docking services?
Imagine that you have invested money in opening a pop-up store, only to discover your POP advertising materials have been damaged or delayed. Retail procurement professionals must work with a trusted logistics company to ensure that all materials are delivered to one store or hundreds, on time—every time.
STC Logistics specializes in logistics solutions for new retail store openings. We have incorporated numerous checkpoints into our freight monitoring services to ensure flawless and timely delivery of goods. With our 3PL technology, we are able to efficiently track, trace and control each shipment and can serve as a one-stop solution for retailers.
Choosing a reliable retail procurement logistics professional will ensure a smooth new-store opening. To learn more about our services, click here or contact us today.
Photo credit: Wikipedia