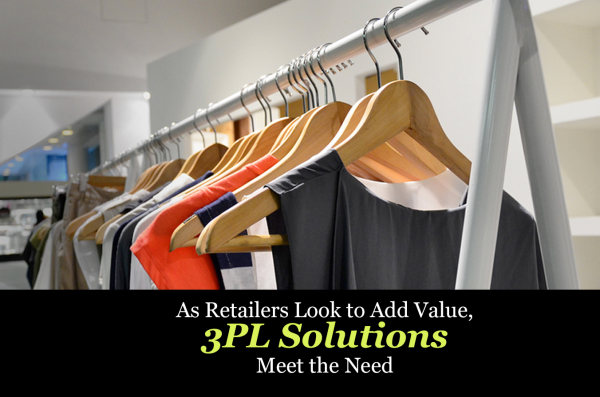 Smart retailers leverage numerous channels to provide the best possible experience for customers. It's not a new idea anymore, and to meet the needs of today's consumer, you need to understand where they live both online and in-person.
Research tells retailers what messages are needed for online shoppers versus brick-and-mortar guests, but at some point, the store needs to acquire the ability to deliver product where the customers live in their own little shopping worlds. So while your marketing spreads out to all the places where customer hangs out, the logistics function needs to be equally as agile.
The role of the 3PL in this diverse supply chain
More channels and delivery methods means a more complicated process that needs to be managed. This can lead to added costs and potentially expensive mistakes if the supply chain management is not reliable.
Strategically, the execution of the supply chain function is the heart of the retail business. If the business can't deliver, it can't collect the money on the product.
Make the investment! – If the heart of your business needs attention, don't cut corners. You wouldn't look for a do-it-yourself option for your own heart and you shouldn't try to pull that off the heart of your business.
Who is there if something goes wrong? Considering all the responsibilities put on your staff already, time for fixing supplier issues just doesn't exist. Enlisting the help of a resourceful 3PL partner can certainly lighten this load and put it back where it belongs — with the supplier. Many times the supplier and 3PL can anticipate an issue and make it disappear before anyone involved with the retail business is even aware. A vanishing issue is best kind of issue.
This illustrates a role the 3PL can assume and become a true partner of the business.
One eye on costs – Shipping and final delivery costs are anything but static and, for many retailers, the cost of shipping can even exceed the cost of the product being shipped. A well-established 3PL service can analyze into the future, anticipate a rise in shipping charges due to outside pressures and make decisions to mitigate the increase. They actually bring expertise in contract negotiation and management to your team.
At the very least, the 3PL provider can give some advanced warning in time to make a price adjustment or shift to another delivery method.
Complete services – The white glove 3PL can add as much service or as little as needed. When new stores open or capital improvements are being made , it's well worth the cost to have a logistics provider deliver, set up and haul away waste from the shop so store managers and employees can move right to sales.
A wealth of service from a single provider is exactly what STC Logistics can bring to your business. If you've been considering adding a complete logistics and supply chain management service to your operations, take a look at our specialties today by clicking below!