The Impact of Mobile Technologies on Logistics Solutions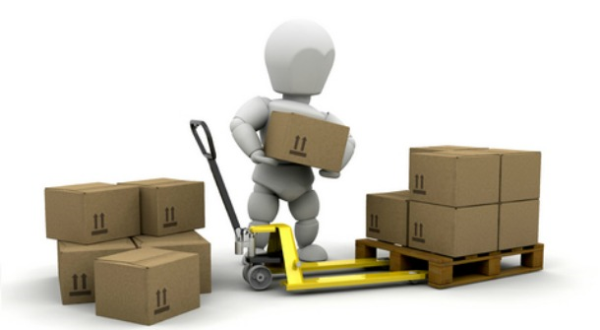 There are many things to consider when hiring a third party logistics company today. While the basics involve utilizing air, land, or sea transportation to move goods from one point to another, there are many intricacies that are added to the process in order to increase efficiency—both for the customer and the logistics company itself. With shifting trends and the notion of new logistics technologies being ever present, there are many concepts that are improving the way freight gets moved.
Overall, the most revolutionary changes that are happening in logistics technologies today are widely due to advances in mobile logistics technologies. In the past, there were only primitive ruggedized devices that were specifically put into use for supply chain environments. Now, the lines between consumer and commercial grade equipment are becoming blurred because of new logistics technologies. This provides customers, as well as professionals, with crucial solutions to improve processes in every step of the supply chain.
Technology and Logistics in the Warehouse
The utilization of mobile logistics technologies in the warehouse has completely changed the way that companies think about setting up, as well as sorting and segregating inventory. With a single smart phone, warehouse employees are now able to:
View inventory counts remotely
Scan inventory both short and long range
Use voice activated commands to conduct operations hands free
Send information through the cloud for instant results
Track and trace transportation itineraries and transit times
Another warehouse trend that cloud-based logistics technologies have set is the use of complete mobile solutions. Because logistics technologies have spider-webbed into so many devices, warehouse teams can now use smart phones and tablets in combination with mobile printers. These scanning devices enable the warehouse workers to reduce the need to move back and forth to different stations in the warehouse. This eliminates issues with sorting, segregating, picking and packing, setting up RFID solutions, scanning barcodes and printing.
For the Customer
Mobile logistics technologies have made the customer end of logistics more productive than ever before. With app development at an all time high, the customer now has more information at their fingertips than ever before. These logistics technologies allow the customer to forgo contacting 3PLs directly in regards to queries such as:
Inventory quantities
Price quotes
Real-time transit status updates
Delivery times
Confirmation of POD
Tracking has always been a huge issue for customers until recently because there was little information available without making hard inquiries by phone. But now, trucks, trains, ships, and planes can be outfitted with GPS trackers that the customer can dial into from their smart phone to see exactly where their freight is. This allows them to not only satisfy their curiosity, but plan accordingly based on suggested arrival times.
For the Driver
Utilizing the same type of logistics technologies, truck drivers can now perform many functions with far greater efficiency. Smart phones allow drivers to accurately capture customer signatures upon delivery, track their hours, and even examine statistics about their driving performance. GPS systems can also provide real time data about traffic situations so that they know about areas that should be avoided to achieve shorter transit times.
The Wave of the Future
The smart phone based logistics technologies available today are completely changing the way that everyone thinks about logistics. It is even paving the way for other advances in the future such as 3D printing and greater use of green solutions. For now, 3PLs and customers alike can enjoy the way that mobile logistics technologies has helped to improve the process overall.
STC Logistics utilizes the latest in technology for all logistics solutions. Contact us today to get a quote for your next shipment!
Photo credit: manufacturingdigital.com