Category:
Shipping Tracking Software
The freight forwarding industry must deliver quality services at narrow profit margins. A large part of this requires companies to choose the most cutting-edge and updated technology and software to ensure operations are as streamlined as possible. Click here to find out the 10 questions you should ask when selecting the best freight forwarding software for your business.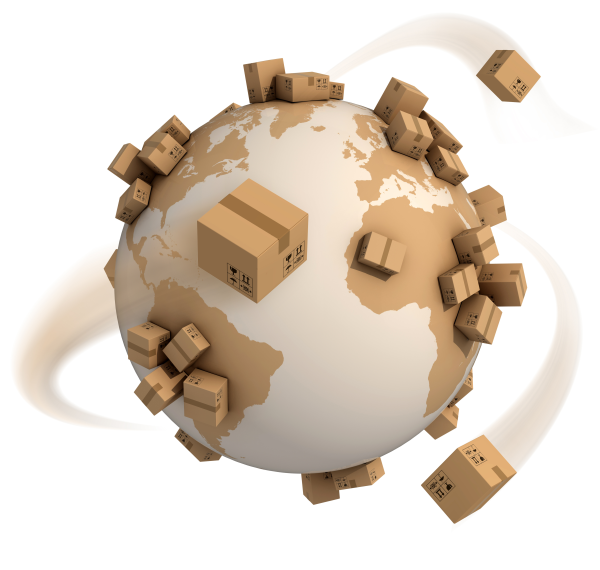 Whether you run a new or established business, you know how important it is to have your goods carefully prepared, shipped and arrive at their destination on time. Failure to do so can have a negative impact on your customers—and even more so on your business—when issues like delivery delays, damaged items and cost overruns. Your reputation suffers and you can lose out on revenue, resulting in a black eye to your bottom line.
A New Advanced  Logistics Technology
How do you choose the right 3PL provider for you? You can shop around for a logistics solution and review all of your options or quickly choose a 3PL provider and simply live with your choice, hoping your goods don't get damaged by trial and error.
Rather than take a chance with just any 3PL provider, STC makes available a new technology for all of our clients.  Electronic Logistics Format, also known as E.L.F., manages the logistics, shipping, and tracking of your freight, alongside our logistics team and allows for visibility and flexibility. This tool is a proprietary services logistics technology that supports traffic managers or anyone who handles major regional or nationwide distributions, pickup assembly services, and multi-location rollouts.
What the E.L.F. Logistics Technology Does
E.L.F. logistics technology helps you accomplish a number of tasks. First of all, this service coordinates every stage of your shipping order. You would send our logistics experts at STC a spreadsheet that contains your shipment's information; we can receive information by EDI, Excel or any format you prefer to use. STC will then develop a customized rollout or a multi-destination distribution blueprint.
From there, STC Logistics uses the E.L.F. logistics technology to plan, organize, and arrange for the final delivery of your cargo. The shipment's progress is also tracked and traced through its numerous steps, in conjunction with our expert customer service team; we will never lose sight of your goods.
Before your freight goes into transit, you will review and approve the logistics plan, pickup and delivery specifications, your pricing estimates, and the shipment's delivery date. Everything is sorted out well before your shipment's pickup is made.  Preplanning is a key factor for a successful logistics design.
Your Own Mini-Website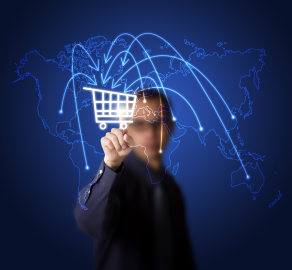 After your shipment's order is approved, STC's IT department publishes your E.L.F. logistics technology design to a web-based viewing area. This is your very own "mini-website" for the distribution project. Your web portal is linked directly to STC's internal operating system and is updated in real-time. You'll be able to see the status of any of your shipments as they happen and delivery POD's as they arrive.
Any relevant parties you choose will be granted access to the "mini-website" and allow them to follow the status of your shipment. This way, everyone who you've appointed will see that the shipment is picked up, shipped, and arrived on time to the correct recipient.
The Benefits of Proprietary Logistics
When you partner with a 3PL provider like STC Logistics, you can enjoy the logistics technology benefits that you wouldn't necessarily see from other logistics technology products. Consider these perks:
Eliminates the confusion experienced when random shippers pick up and deliver your items. Using STC Logistics as an extension of your team keeps everything under one roof.
Improves pick up times, length time in transit, and the actual delivery date and time by providing a schedule in advance.
Reliable nationwide affiliates allow for consolidation of goods, TSA certified access to all airports and strong networks to meet your deadlines. We are all linked together through the system.
You receive an entirely coordinated effort from the team to ensure that your shipment arrives safely, undamaged, and on time. Adjustments are easily made and updates are in real-time.
STC Logistics uses the very latest in advanced technology with its specialized Electronic Logistics Format logistics technology. For more information or to obtain a quote for your next shipment, contact us 24/7 at 800-547-4324. To learn more about the industries we specialize in, click the button below.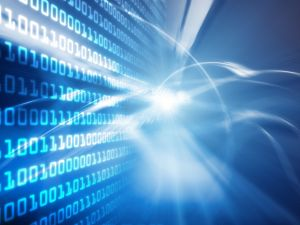 Information is key in maintaining a smooth logistics chain. The more information every individual supplier and manufacturer in a given supply chain has access to regarding the status of materials, the more effectively and efficiently those individual companies can manage their own part of that chain. In our modern era, quality logistics and shipment tracking software is a key part of any track and trace logistics solution, and utilization of the superior software to superior effect often marks key differences between two logistics companies.
There are many factors to consider when evaluating shipment tracking software. A software suite that excels in pinpointing shipments en route and stays up-to-date on changes in local shipping conditions may lack equally robust inventory tracking tools, may not output adequate analytics, or may fail and numerous other ways. Here are just a few factors logistics companies should consider when selecting software:
Identification of Points
Before a piece of shipment tracking software can offer anything else, it must be able to accurately map the key points of your supply chain:
Data Collection: How much information does the shipment tracking software collect at each data point? How accurately and easily does it do so? Using software that allows you to quickly access requested information tremendously speeds up the logistics process.
Data Assessment: While raw data has its value, smarter shipment tracking software offers more in the way of analytics. Can the software give you full analytics on any possible damage rate or accurate delivery times and updates?
Integration: Good software 'plays well with others'. The information produced should be readily available to share across programs or between suppliers, manufacturers, and transporters on the supply chain.
Identification of Goals
A good logistics firm also keeps in mind three end goals in all its evaluations of shipment tracking software:
Will the software improve supply chain speed?
Will it improve supply chain reliability?
Will it create a leaner supply chain?
With those goals and the above factors in mind, it becomes simple to decide which software program to use on a regular basis.
STC Logistics uses the most advanced track and trace shipment tracking software on the market to support its clientele. Under the guidance of logistics experts across the nation and using a massive network of transportation affiliates in hubs across the nation, STC Logistics maintains a 99% on-time delivery rate—better than any of the major shipping companies. Whether your chain needs air, rail, sea, or road travel with large shipments to distributed locations or small shipments to a single location, STC Logistics can provide unmatched precision and reliability. Contact us today for a service quote!