Reliable Logistics Solutions for Retail Fixtures and Displays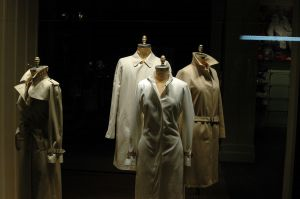 Having the right fixtures in the right place at the right time can make or break a retail operation. Timing is especially important when considering the fact that most retail stores make their annual profits in small, high-traffic windows throughout the year. The logistics of retail procurement, fixtures and displays plays a pivotal role in determining the success of your business or retail campaign. This blog explains what to consider when approaching retail procurement logistics and choosing a third party logistics provider to ship your procurement cargo.
Timing
Nothing matters more in retail than timing. Timing must be positioned properly to take advantage of holidays, tax-free weekends, new product releases and other narrow timeframes. Effective logistics make sure you receive the products, fixtures and other materials you need, right when you need them… not early, when they might waste valuable warehouse or floor space, or late, when the window of opportunity has already shut. Such strict timing requirements may not matter as much when you're upgrading your standard displays, but seasonal or event-specific displays need to be ready on time, all the time.
Care
The only thing worse than receiving materials too late or too soon in retail procurement logistics is receiving materials that are damaged or not receiving them at all. Even minor damages can ruin a fixture. Scuffed or scratched displays do not impress customers and less obvious structural damage might result in a display piece breaking while in use. This could cause a safety hazard for shopping customers in busy shopping malls. There is little to be done once you've received damaged goods, as even a claim against the shipping firm for the value of the fixture won't recoup lost potential retail sales in the window of opportunity or time wasted trying to cover for the problem.
Third Party Logistics
With so many factors to consider, in-house logistics personnel can be ineffective or impossible to maintain without compromising profit margins. Specialized retail procurement agencies have specialized knowledge and connections which are invaluable when moving materials around the world or across the nation. Leaving the management of logistic details to individuals whose job it is to know when local shipping laws have changed or what ports will be unusually slow or have a tendency to lose shipments will, in most cases, be superior to training an individual or team in-house to handle the same duties.
Providing the Best Solutions for Retail Procurement Logistics
If you have questions about retail procurement logistics or would like to know how a full-service logistics firm can help your business operate more efficiently and effectively, contact us at STC Logistics by clicking here. We are a trusted provider of retail procurement logistics solutions including new store openings and remodels and marketing campaigns. Thanks to our expert team and our state-of-the-art technology systems and nationwide network of ground, air, rail and ocean transportation, we maintain a 99% on-time delivery rate for businesses across the United States. Learn more about our specialty logistics solutions by clicking here.