In the pharmaceutical industry, few factors matter more than a backing of solid, reliable, flexible logistics. Knowing that you can trust expedited freight to arrive in the hands of the manufacturers, medical professionals, and researchers is key to the business, yet many manufacturers settle for sub-par solutions—and suffering for it on their bottom line. Working with a 3PL company familiar with the myriad necessities of the pharmaceutical industry, capable of delivering expedited freight and shipping anywhere you need it to be, with all the appropriate precautions, isn't just a good idea; it's a game-changer.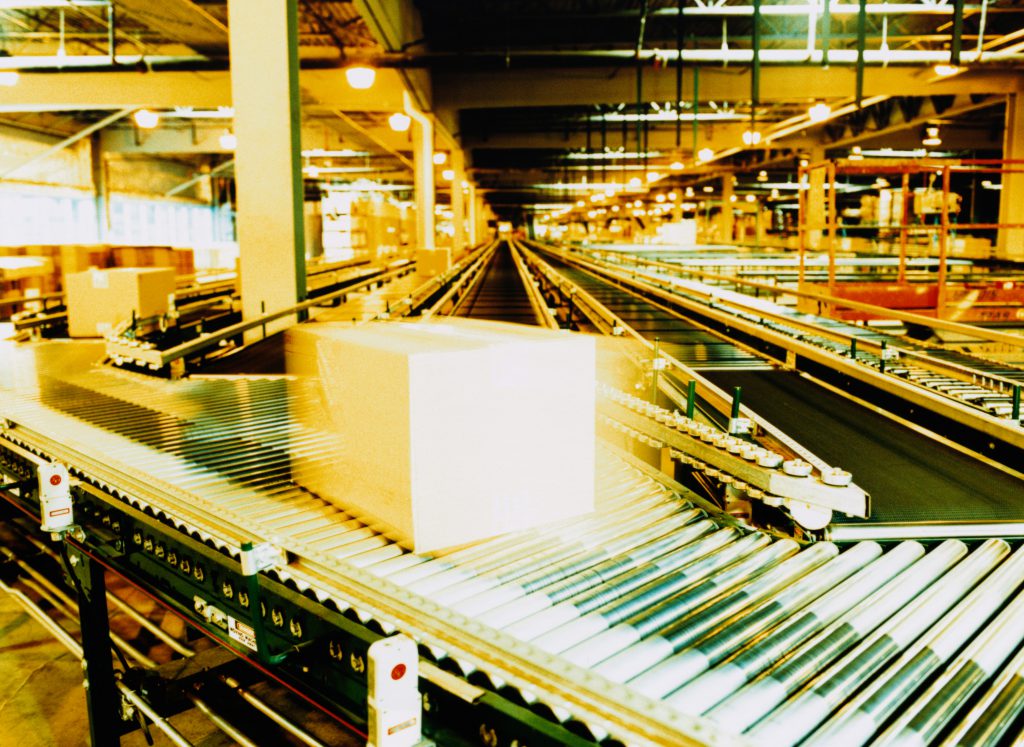 What 3PL Companies Bring to Logistics
To understand the advantages a pharmaceutical company might see in its logistics by working with a 3PL, consider the nature of such a company: Experts specializing in the singular task of getting things where they need to be, undistracted by other concerns except as they interfere with the issue at hand. Most companies simply cannot afford the upkeep of a dedicated staff focused entirely on this single issue, but by utilizing a 3PL, you get that expertise sans the associated capital costs of hiring, training, and maintaining such a team with the latest in tools and software.
Expedited Freight without Error
By working with a 3PL to handle expedited freight, a pharmaceutical business gains the benefits of speed without error—the practiced familiarity of a specialist in logistics cannot be underestimated as a benefit for this reason alone. A familiarity with regulations, regional laws, changes in shipping expectations, and myriad other details which might slip by a non-specialist logistics officer will be caught and compensated for by a company specializing solely in offering top-notch freight and shipping options. It doesn't matter, after all, how quickly you're expedited freight should reach its destination, if a mistake makes it arrive much later.
Flexibility and Increased Security
A 3PL inherently offers flexibility in all forms of expedited freight and day-to-day shipping solutions, because such a company needs to be equipped and ready to meet the needs of very different client corporations. This means that unlike an in-house logistics team, a 3PL never runs into unfamiliar situations, needs to rush to arrange something they've never worked on before, or finds itself caught up by issues of scalability and general flexibility. When pharmaceutical reps receive goods, clients can have peace of mind with scheduled appointment times and restricted signatures. By working with a 3PL, pharmaceutical businesses can confidently adjust to the market and know they have a reliable logistics solution ready to keep up.
Meeting Special Situations
Ultimately, the biggest trap in pharmaceutical industry logistics lay in unusual situations, unanticipated by anyone. The regulations at hand, the expectations of customers and business partners, the limitations of even the most expedited freight system, these come together to produce scenarios with no clear 'win' in sight. By working with a 3PL, however, you gain access to the single trait most valuable in resolving unusual circumstances: experience. The varied logistical experience of a 3PL's staff, combined with the myriad tools and data such a company keeps at hand, mean you're far more likely to develop workable solutions to the messiest expedited freight situations when you engage the services of one.
Final Thoughts
Ultimately, it falls to each individual company to determine the benefits it might see from working with a 3PL—if you're confident in your in-house solutions and rarely encounter problems, you may consider the expenditure unnecessary. Just keep in mind that even well-established systems can be streamlined and perfected with the assistance of an extra set of eyes and the application of specialized tools—and when you perfect your logistics, streamlining expedited freight and cutting wasteful spending in the process, you're certain to see an improvement on the bottom line.
STC Logistics specializes in expedited freight logistics solutions, including ground shipping, for the pharmaceutical industry. We are one of the top trusted pharmaceutical logistics companies in NJ. To learn more about our pharmaceutical logistics, click below!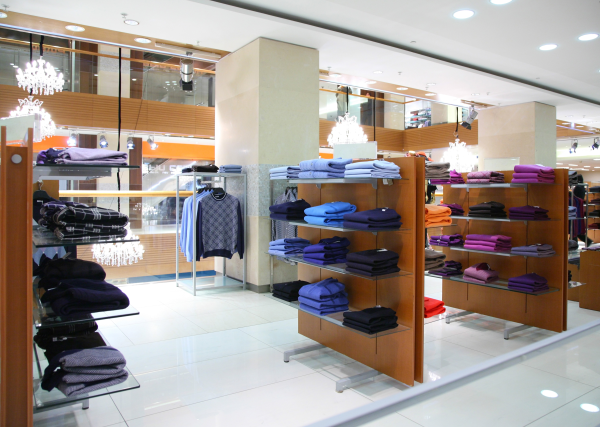 There are thousands of 3pl companies that can offer logistics services for retailers to accommodate new store openings, remodels and product launches. However, few are capable of meeting the necessary requirements for a seamless process from start to finish. Retail industry logistics requests are not limited to just loading and unloading goods; they involve well-planned and well-executed supply chain management. STC Logistics is versed in the specific necessities for rollouts and distributions.
Planning new store openings and store remodel rollouts and distributions may not be as easy as it sounds for many logistics providers; there are challenges such as time constraints and unforeseen events that must be dealt with properly and anticipated in advance. STC will work as an extension of your team to help get the job done.
The Essentials of Planning Rollouts and Distributions
When retailers accept to work with a specific 3pl provider that specializes in the retail industry, there are certain standards that the 3pl provider must uphold:
Timeliness is key
Minimal handling of goods (link to Express truck)
Cost consciousness
Well managed warehouses
Transparency throughout the process (link to ELF)
White glove services available
To meet these standards for rollouts and distributions, top-notch 3pl providers engage in a detailed planning process. Top-level logistics providers also utilize logistics management software solutions, as they make adopting the best industrial practices that are in line with the international regulations possible within short time spans. Advanced notice of locations and products allow STC to employ consolidation efforts to save time and cut costs.
Different rollouts and distribution needs require different packaging processes and handling instructions and delivery requirements. Logistics provider must be well prepared to handle shipments of various products, such as cosmetic displays, store fixtures, mannequins, POP displays, and kiosks all while knowing how to move the products efficiently and as quickly as possible.
Timely Delivery is Vital for Successful Rollouts and Distributions
While planning rollouts and distributions, 3pl providers must consider the crucial need for timely and professional delivery of retail procurement items. Most deliveries are made to installation teams or corporate executives, there has to be an understanding of the product and carriers must be professional.  Therefore, experienced leaders in retail logistics industry begin with the planning of shipment and other activities with the help of software systems and by selecting the most qualified carriers. This lays out a perfect road map for the efficient and timely execution. The plans laid out are often aimed at cutting unnecessary cost and benefitting both parties involved. This kind of organizational practice used by STC Logistics cuts the risk of delay in deliveries and reduces the likelihood of any harm to products shipped by ensuring the ability to adjust to unforeseen issues, creating websites for client visibility and offering stress-free adjustments through planning.
Use of Modern Day Technologies
Modern day logistics providers use advanced logistics software programs to prevent any kind of process gaps that may result in late delivery. These software solutions enable the logistics providers to have enhanced data related to the supply chain, which is usually vital during rollout and distribution. Advanced technology systems ensure flawless and timely delivery of products by modern logistics providers. It also makes them the 3pl of choice when retailers are faced with new developments in their business, such as new product launch or opening of a new store. STC provides custom "mini-websites" to our clients providing visibility and flexibility, seamless transfers of data and custom reporting tools.
STC Logistics' advanced methodologies for managing inventory and warehouses give us an edge over our competition that do not use similar solutions, and assist out logistics team tremendously in dealing with the most complex situations of rollouts and distribution.
There are numerous companies that specialize in planning rollouts and distributions, but the best are 3pl providers that use modern software solutions, better practices for managing inventories and warehouses, and deliveries without delay, irrespective of the quantity or category of the product. While looking for a 3pl provider for retail needs, it is imperative that the 3pl provider has a knack of dealing with different kind of requirements and specifications:
Flexibility to accommodate any size/type of shipment
Suitable warehouse management
Packaging assessments
STC Logistics specializes in logistics solutions for rollouts and distributions. With extensive experience in retail procurement and marketing/advertising industries, we have the tools and knowledge to ensure all details are well-planned out for a timely rollout or launch. To learn more about our logistics specialties, click the button below!