10 Ways To Improve Supply Chain Visibility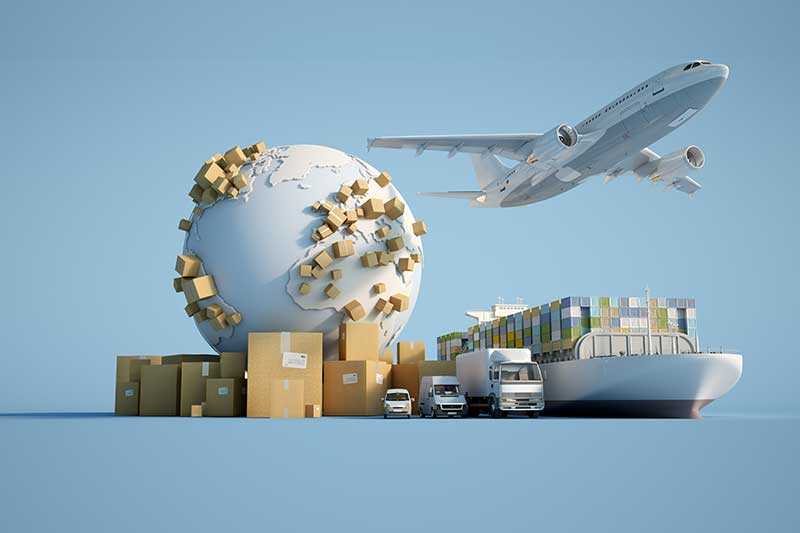 We live in a world where everybody wants what they want, when they want it. That usually ends up being now! This is a world in which near immediate delivery of goods and real-time visibility is of the utmost importance to consumers. Businesses are having to reevaluate their operations because supply chain disruptions are being experienced in abundance.
How can companies improve supply chain visibility? A more efficient supply chain must ultimately be ensured. But is that easier said than done?
Let's take a look at some tips from the experts as to how to improve supply chain visibility and better your business in the process.
Visibility
Look at things from your customer's or end user's point of view. What does visibility mean to them? Define it and figure out what it will mean for you and your company. Specify what type of experience it is that you want your customers to have.
Pick a Connectivity Platform
Key players should be connected through your digital platform. That's going to mean a platform that is easily accessed by all intended parties and one that is technologically agnostic.
Talent
Both new talent and new processes will be enabled by new technology. Recruit people that have high-quality data interpreting skills and who are analytically inclined.
Standardize and Manage Data
It is imperative to have a clear data strategy. Defining and cleansing consistent data models means that you will be able to translate and utilize data into information that is more meaningful.
Information Trustworthiness
Whatever your data is, you must be able to believe it. The entities with whom you exchange information, the security, and the information itself must be trustworthy. Particularly when discussing financial information exchange, you must find ways to ensure security and confirm confidentiality.
Figures – Interpretation and Leverage
You have to know what problems to solve before you can figure out ways to improve. So that, before they occur, you can proactively manage exceptions, you must have the right data. Only then will you be able to keep your customers happy and save your business money and time.
Decision-Making
Once improvement opportunities are identified, needs can be responded to. You can better execute solutions and make decisions sufficiently when you know where, across your supply chain, everything is located.
Real-Time Visibility
This can also be referred to as transparency. At an accelerated rate, the size and frequency of data exchange is increasing dramatically. It is imperative (in real time) to be able to leverage this data. Key enablers here are the following:
For solving key business problems, what data is most critical?
What does the data mean?
When exceptions occur, what will you do?
An Integration Platform That Is Neutral
Incorporating a proven, reputable Integration Platform assures that you will have the capacity to accelerate new capability development, quickly adjust, and have the ability to flex down or up. Regardless of in-play execution systems, it also means that companies can easily integrate.
Extended Ecosystem Development
If you can accomplish all of the above, you're going to feel pretty good about yourself and your business. Unfortunately, that can also provide you with a false sense of security. In order to manage your supply chain, you're going to need a collaborative approach in today's "new and improved" digital environment. In order to bring, into a single environment, the best of all your partner's capabilities, you must develop an extended ecosystem. This is crucial!
One of the best partners you can have, as a business owner, is STC Logistics. Our capabilities include distributions, rollouts, packing, crating, installations, fulfillment, warehousing, shipping, and more. We are highly familiar with today's high-tech procedures and capabilities. Contact us today to find out more.