Were You Affected by These LTL Trends?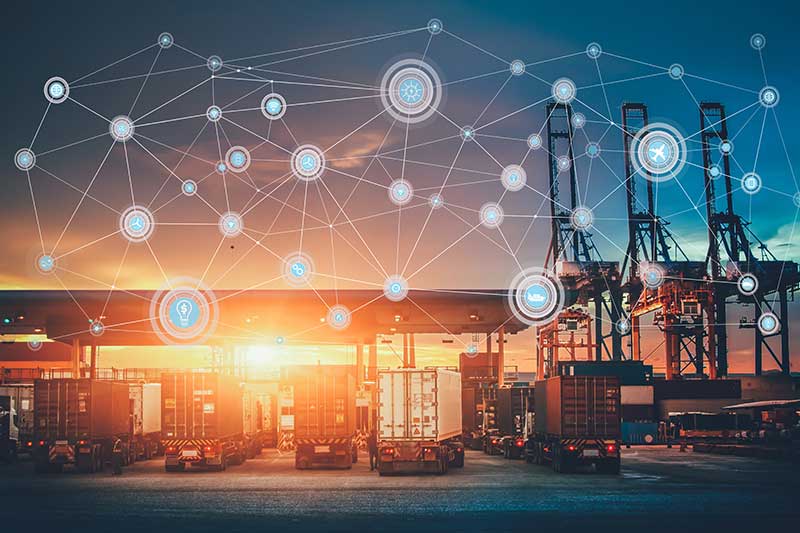 In order for companies to meet the expectations of their customers and change the standards for controlling freight spend (two things that needed a definite shakeup), a number of LTL trends developed in 2019. Their main focus was trucker and carrier expectations, rates, the needs of shippers, demand, and more.
Let's take a look at what trends 2019 saw and what the result may have been from some of those trends for certain companies.
Mobile Technology
Making a huge impact in 2019 was mobile technology. The Uberization of trucking affected many shippers. Mobile-optimized web interfaces and app-based systems replaced standard truckload freight management, quoting, and scheduling methods. Through mobile technologies, companies can further eliminate both excessive freight management and the overhead of big vendor solutions.
Skyrocketing Freight Rates
Toward the end of 2018, freight rates began to climb. The response was that shippers had to find a way to do the following:
Stay competitive with threats like Walmart and Amazon
Renew cross docking and drop shipping practices
Use intermodal shipping options
Condense freight
Reduce wasted packing
Evolving processes and transportation networks became the methods for eliminating supply-chain black swans and preventing bottlenecks.
How to Control LTL Freight Spend
The key to this was through the use of technology. To manage LTL freight spend, automation in transportation was essential. This included integration between the following:
API systems
EDI
WES
SaaS
ERP
TMS
WMS
Labor-management
ELD and others
Efficiency was also enhanced in addition to having better control over freight spend.
Talent and Drivers Attracted by LTL
The driver shortage needed to be addressed and reducing the capacity crunch seemed like a good focus. The solution: more drivers were needed. Fortunately, LTL carriers attract talent such as the following:
Dock supervisors
Packagers
Material handlers and more
With time, team members at an entry-level can move up and progress to drivers. New generations of talent were attracted thanks to this characteristic. Unfortunately, more drivers are still needed.
Trucker Shortage
2019 still suffered, and continues to suffer, a trucker shortage because the above stated trend takes time to work. Therefore, expanding significantly, the trucker shortage continues to be a problem. The problem continues to be exacerbated by more lucrative fields luring drivers away and older drivers retiring. A wage increase may help, but that's only the beginning.
LTL Management
One part of LTL management in 2019 became capacity crunch measures. In favor of smaller shipments, high volume LTL freight was/is being turned away by some carriers. This follows a trend of freight turndowns originally seen in FT (full truckload), which commonly realized freight turndowns 8 out of 10 times.
The Demand for E-Commerce
In modern freight transportation, a sort of double-edged sword is presented by e-commerce growth. In the industry, it comes at the cost of less capacity, even though it provides a substantial boost to carriers. By the end of this year, a doubling of e-commerce size is expected. For LTL shippers and carriers seeking to find available capacity, this will put massive pressure on both. The demand for LTL e-commerce solutions and a peak LTL shipping season will require more resources, more time on the road, more shipping lanes, and more trucks.
STC Logistics can assist companies with e-commerce efforts through solutions in distributions and rollouts, packing and creating, installations, technology, fulfillment and warehousing, global and domestic transportation, and more. Contact us for additional information.