A Quick Look At The Future Of Rail Shipping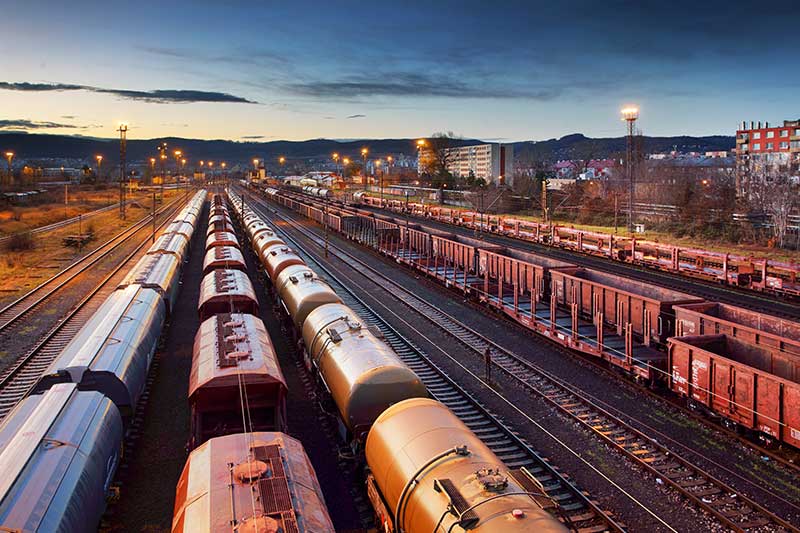 Due to major shifts in the logistics industry, there is an increased need to employ more advanced modes of transportation. In addition to that, the aging generation of drivers, noxious gas emissions, and the rising demand for capacity are other problems that logistics professionals face. Fortunately, there is a solution: rail shipping.
While this type of freight transportation experienced downtime since the 1980s, it is making a major comeback these days. Today, railroads account for the movement of approximately 40 percent of American freight. Rail shipping is therefore critical to the U.S. economy, connecting businesses across the country as well as contributing billions of dollars annually.
If you are new to rail shipping, this post is perfect for you. Read on to find out what it is and how it affects the logistics industry.
What is Rail Shipping?
Rail freight transportation is a way businesses utilize to ship goods from one location to another. This method often involves different types of vehicles to transport the goods. For example, a railway carriage and rail transport system will work in tandem to transport one's cargo. Rail shipping has been around for many years and is part of the global logistics chain. Because of its cost-effectiveness and fuel efficiency, rail shipping is considered an eco-friendly mode of transportation. Although rail shipping is a capital-intensive means of mechanized ground transportation, it has helped many countries increase economic growth and drive international trade.
With that said, below is a further look at how rail shipping can help resolve common logistics industry challenges:
A Reliable Method for Reducing Harmful Emissions
One of the biggest advantages of rail shipping is how environment-friendly it is. This form of freight transportation can handle a significantly higher volume of freight and travels a more solid route than other options. Due to faster transit times and the power of automation, rail shipping causes fewer carbon emissions over the long term.
More Room for Automation
New technology innovations in the rail shipping industry are at their peak of development. AI (artificial intelligence), IoT, Big Data, driver-less trains, and automation are some of these innovations impacting the industry. For example, automated Positive Train Control (PTC) systems are already implemented on over 80 percent of mandatory Class I route miles nationwide. In fact, they should be fully active by 2020. All of these efforts are helping eliminate human errors and labor.
Enhanced Safety
Because PTC systems are designed to automatically stop or slow down a train in case of human error or potential accidents, they have helped enhance safety (less human involvement) as well as eliminate highway congestion. The Association of American Railroads has reported that the rate of accidents on railroads has decreased by over 20 percent since 1980.
It is safe to say that rail shipping can be a great logistics solution for any business in the near future. The shipping method is constantly evolving and becoming one of the most efficient and eco-friendly modes of freight transportation.