Logistics Technology and the Role in Pharmaceutical Shipping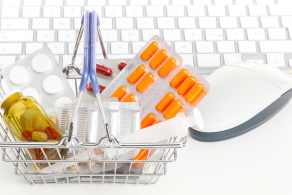 Transporting a product to market is important in business, but in the pharmaceuticals industry, extra precautions are necessary. Logistics technology and the role in pharmaceutical shipping provide methods of getting products to destinations with proper temperature management and correct coding. Pricing may also allow a client to extend their share of the market with efficient delivery. The transportation of drugs requires constant monitoring and special handling. STC Logistics and ShipPharma work to provide an on-time delivery service with minimal product handling.
Latest Software and Technology
Efficient 3PL providers use the latest software and technology to control the movement of pharmaceutical merchandise between destinations. With such technology, special arrangements can be made, allowing clients to track their merchandise with complete visibility. Software acts as a window for customers to monitor products while in transport in real time. The need to constantly reenter data is removed with software use. Compliance requirements are automatically updated and contact with clients is more efficient. The process lets customers read all discussed information during shipping, avoiding anxieties concerning product quality on arrival. At least 36 points are registered for monitoring while products are in transit.
Most pharmaceutical companies are not in the business of shipping and logistics. They provide the development of drugs and need to get the product to medical facilities efficiently and safely. It is important that shipping facilities meet regulatory statues and security needs. STC Logistics and ShipPharma's partner facilities are designed to accommodate large and secure pharmaceutical transport needs.
Care in Handling Pharmaceutical Cargo
STC Logistics and ShipPharma transport medical samples sent throughout the U.S. This delicate cargo is carefully handled by 3PL with a large connection network that guarantees delivery within a two-hour radius. The movement of merchandise is managed and transferred across the country at a cost-effective rate with the help of sound software management. Once information is placed into the system, it is automatically sent out to those in need of the information. This creates a more efficient shipping arrangement for customers and better internal operations for any business housing and shipping pharmaceutical products.
Advanced pharmaceutical logistics involve material handling, the management of packages, maintaining records throughout transport and using temperature-controlled environments to keep products in optimal conditions. The information flow between shipping points assures cargo safety. Our distribution management system uses airfreight and trucks to ship products. Once arrived, this sensitive freight is installed and assembled at delivery point, completing the delivery process.
Contact a 3PL Provider that Specializes in Pharmaceutical Logistics
The wide reach of logistics technology and the role in pharmaceutical shipping extends to intermodal, ocean transport and truckload shipping. Delicate management may require the 3PL to use floor delivery assuring the merchandise is placed in the hands of the designated recipient through product placement. High-quality product shipping requires a quality logistic distribution system to get the product to a delivery point. Top-notch logistics technology is necessary at every level of delivery.
STC Logistics and ShipPharma offer logistics solutions that boast the highest technology for clients for all pharmaceutical shipping needs. Click below to visit the ShipPharma website to learn more or call 1-800-547-4324 today!