Category:
Retail Procurement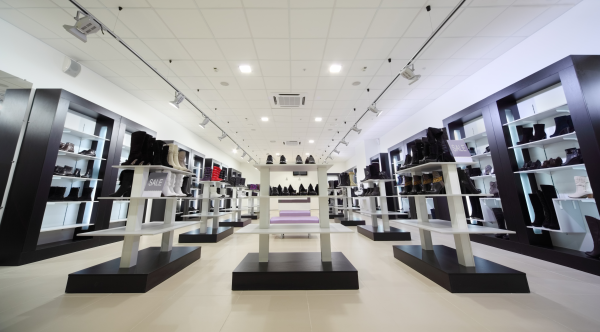 Third Party Logistics (3PL) providers offer a wealth of benefits to the retail procurement industry. Given their extensive knowledge of supply chain management, these providers deliver a comprehensive solution for assembly, distribution, packaging and warehousing. When opening a new store, employing a 3PL gives companies reliable competitive advantages through advanced logistics solutions, in turn, amplifying profitability.
There are several reasons why a retail company could benefit from a partnership with a 3PL provider, including:
Cost savings
Extensive knowledge
Flexibility
Optimization
Resource network
Cost Savings
When opening a new store, one of the greatest concerns is capital. However, by utilizing a 3PL provider, companies will save on time and money. A logistics provider will eliminate the need for staffing, technological tracking and upgrades, transportation and warehousing.
Instead, the store will systematically request new inventory by a specific date and the 3PL will deliver. This will eliminate costly mistakes, thus lowering risks and allowing the business to grow. Billing, distribution audits, optimization, paperwork, staffing and training to ensure the store's products are shipped accordingly are all the responsibility of the logistics provider.
Extensive Knowledge
One of the primary reasons a company should work with a 3PL provider to open a new store is their extensive expertise with all aspects of the supply chain. 3PL's are aware of all logistics best practices and remain up-to-date on the most recent technological developments. Their software can provide advanced reporting, automated inventory management and procedural visibility to ensure the store can track and report upon the movement of goods.
Flexibility
With the ability to scale labor, space and transportation based on inventory requirements, companies that function during seasonal time periods will enjoy minimal strain during this transition. This allows stores to consume more warehouse space and resources during the busy season and less during the off-season.
Moreover, a 3PL provider gives companies the opportunity to expand into different regions without any logistical barriers. Most logistics companies have strategically-located distribution centers to guarantee the quick shipping of goods. This decentralization strategy allows for lower costs and improved delivery times.
Optimization
With the resources to adjust and improve all aspects of the supply chain, 3PL providers will utilize the quickest and most cost effective method to ensure their client's needs are met. By implementing the resources to restructure the supply chain at any time, logistics providers can analyze and monitor practices which will eliminate inefficiencies thus streamlining the process. Although the store will only see the fruit of these labors through on-time, accurate deliveries, it is important to know that 3PL providers are working to deliver the best costs while keeping efficiency and optimization in mind.
Resource Network
Finally, with a vast network of resources at their fingertips (which provides a competitive advantage over internal supply chains) 3PL's utilize a resource network ensuring every step along the supply chain is efficient and cost-effective. For instance, logistics providers can utilize relationships to acquire volume discounts which will lower overhead while maintaining fast service. Stores will benefit from the relationships their 3PL have built through an improvement in the bottom line.
About STC Logistics
Founded in 1992, STC Logistics specializes in retail procurement and new store opening logistics with a pledge to deliver superior and flexible solutions. We maintain a resolute commitment to offer the most valuable and resourceful technological solutions to its clients regardless of destination, size or weight. As a result, our company has become a trusted provider of logistics solutions for many industry partners, especially in the retail procurement industry.
To learn more about how our logistics specialists can help you open your new store, contact us by clicking here or call us at 800-547-4324.
For more information about selecting a Third Party Logistics (3PL) partner, download our free checklist by clicking below!