Choosing a Logistics Provider for Your Pop-Up Store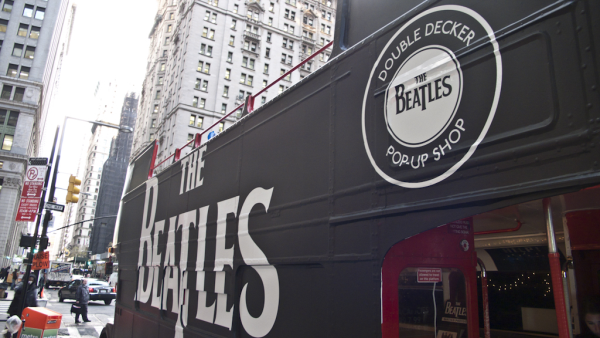 Pop-up stores are a fairly new concept used by retailers.These trendy stores pop-up for a short period of time and close once their stock is sold out. For example, they can open their doors over a seasonal period of time, like Halloween costume stores or other holiday shops. They stock their stores with a large selection of goods and use effective brand marketing to sell out their stock over the course of the season. Then, the store can close and open elsewhere with new and different stock.
Pop-up shops serve a niche market, so they are typically open for about 3-6 months; sometimes for a shorter or longer period of time. Hiring managers must plan carefully to successfully set up the store, hire adequate staff, sell out the stock and close down the store in a timely fashion while still making a profit.
So what makes these specialty shops profitable? The key to pop-up store success is making sure store fixtures, displays and stock are all set up properly in time for opening. For this to happen, retailers must work with a reliable logistics company. A store owner that is let down with late or missing stock delivery can end up seeing his or her pop-up store open without sufficient stock to sell.
Late stock arrival means that stock is left over at the end of the season, defeating the objective of such a store. While considering many other details, the owner and supporting staff cannot spend countless hours tracking stock and worrying about lost shipments. When launching a pop-up store and choosing a reliable logistics company, retailers need to consider the following:
• Does the logistics company specialize in retail procurement?
• Does the company possess the infrastructure to deliver shipments of all sizes?
• If needed, can the company offer same-day or white glove service?
• Can the company offer free nationwide warehousing and storage facilities?
• Has the company received positive feedback from present or former customers?
• Do they offer high technology cargo tracking capabilities for complete visibility of freight?
• Do they care about the customer enough to ensure their success?
• Are their trucks equipped with lift gates?
• Does the company offer cross-docking services?
Imagine that you have invested money in opening a pop-up store, only to discover your POP advertising materials have been damaged or delayed. Retail procurement professionals must work with a trusted logistics company to ensure that all materials are delivered to one store or hundreds, on time—every time.
STC Logistics specializes in logistics solutions for new retail store openings. We have incorporated numerous checkpoints into our freight monitoring services to ensure flawless and timely delivery of goods. With our 3PL technology, we are able to efficiently track, trace and control each shipment and can serve as a one-stop solution for retailers.
Choosing a reliable retail procurement logistics professional will ensure a smooth new-store opening. To learn more about our services, click here or contact us today.
Photo credit: Wikipedia