4 Ways to Strengthen Your Supply Chain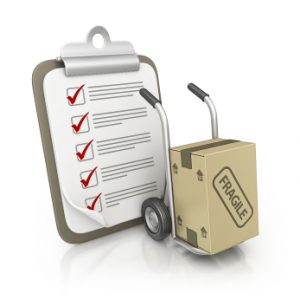 Companies strive to minimize transport costs and maximize the ability to meet the needs of their clients to achieve success in their business. The most crucial step in this process is to execute an effective supply chain management system. This involves managing products to be transported, ensuring the correct method of transportation is used and establishing the most cost-effective route between the origin and the destination. These factors determine your capacity to derive value from using a supply chain management system.
In any good system, you ought to be able to measure performance and execution; otherwise you will not be able to assess whether value has increased or decreased in your company. Benchmarks are set to determine the acceptable limits of performance pertaining to different business environments. Try to follow these four guidelines to ensure your supply chain is operating smoothly:
Don't Delay Your Delivery
Any company that implements supply chain management typically guarantees reliable delivery of raw materials and finished goods through use of a bid, which outlines job parameters and expectations upfront. This involves a close working relationship with suppliers, customers, shippers and warehouses. If any of these parties fail to perform their role on time, it is likely that the entire process will be delayed, resulting in direct consequences on all the parties involved. Establish your deadlines early on and monitor production schedules to ensure a reduction in delays.
Keep Strong Relationships
Another fundamental component in having an effective supply chain is to have lasting relations with suppliers and customers. This means you should have stable prices available. The inability to guarantee stable prices for a final product is typically associated with an increased cost of doing business, increased material costs and the transportation necessity. This can make it impossible to maintain product prices. You should detail the factors that cause such internal and external price fluctuations. Include these factors before a final price is set and take them into account when developing ideas and negotiating deals.
Break Down Your Information
In an effort to guarantee a seamless supply of raw materials and finished goods, companies enter into agreements with stakeholders to deliver different types of cargo on specified dates or at certain inventory levels. This eliminates the need to recurrently place orders for such goods, which also removes incidents of stock-outs and subsequent lost sales. However, there are times when the suppliers may deliver goods at the wrong time or place, or deliver entirely the wrong goods. This is a failure of coordination in the supply chain and can have devastating effects. Pre-planning schedules and offering verification checks can help to diminish stock-outs or production of poor quality goods due to use of improper inputs.
Streamline Your Technology
Any manufacturing company that desires to have an efficient supply chain must monitor various production costs to guarantee that they remain within manageable limits. This can involve integrating systems, with your chosen 3PL.  Doing so can provide for optimal inventory levels, ensure orders are processed quickly and accurately, tracking is internally transparent, and back office accounting is streamlined. A reliable logistics service provider can help to minimize delays and damages, which are other key outlays in supply chain. Switching transport responsibilities between providers often involves a change in processes, therefore integrating with a technology driven partner can save time and money year over year.  By streamlining your supply chain management through the help of a dependable shipping partner and cohesive technology, you can stay one step ahead of the competition.
Every company should strive to take these tips into consideration to demonstrate a reliable supply chain that integrates various stakeholders and resources to guarantee the quality, price and reliability of the entire system. If a firm overlooks negative signs that show inefficiencies in such systems, there is high likelihood that these systems may fail in the long run. Automation paired with having a fully-fledged supply chain department can help manage the supply chain effectively, and in turn, success should shine through in your business.