How Apps and Uber Are Impacting Freight Transportation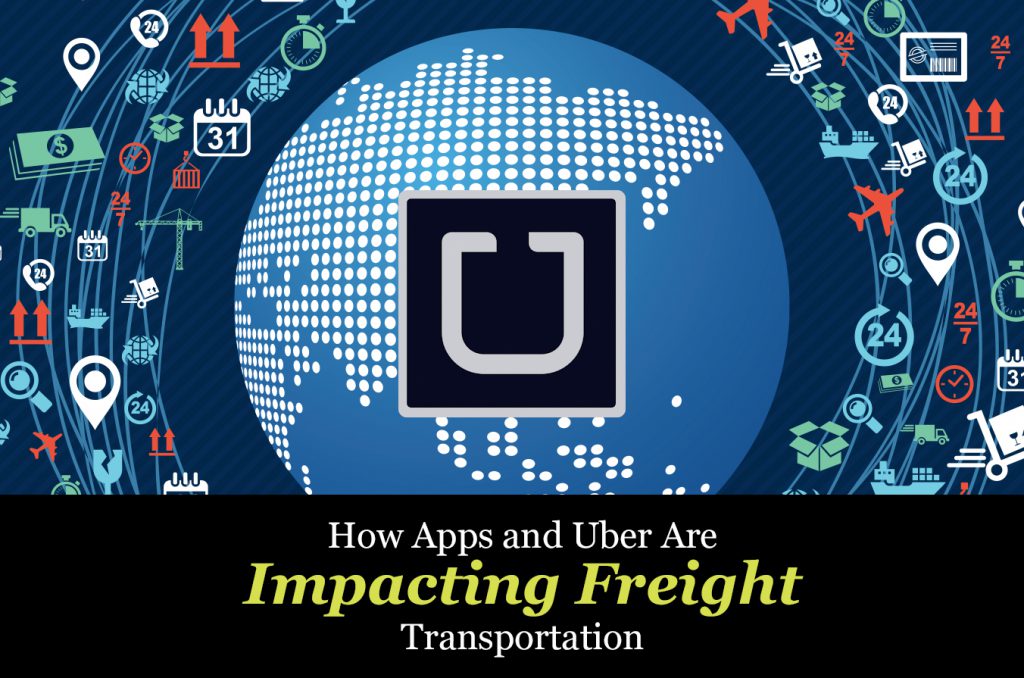 Technological advancements are undoubtedly impacting the transportation industry. Let's take the rise of Uber as an example. If you are unfamiliar with Uber, it's used as an alternate to taxi services. People download the app on their smartphones and plug in their desired location. Using technology, Uber connects them with a private driver who is nearby, and the payment is automatically deducted from the user's bank account.
Uber is a popular method for people to get from point A to B because users like its convenience and competitive pricing. However, it's also controversial. Critics point to their "surge pricing periods," in which Uber charges more for busier times. Detractors also highlight safety and insurance issues. Pretty much anyone with a license can sign up to be an Uber driver as long as they pass a background check. Taxi drivers are also licensed to do so, while Uber drivers are not.
So Is This The Future of Freight Transportation?
While Uber is used for individuals, this concept has bigger implications for larger scale freight transportation. For example, some organizations have developed or are planning to develop similar-type apps for trucking.
Convoy is based out of Washington and bills itself as the Uber version for trucking. They use their technology to connect shippers with local carriers. According to an article in The Verge, "Convoy gives pre-approved carriers the option to accept or decline a job based on the listed price, which eliminates haggling — a hallmark of the trucking business." New York-based Transfix serves as an online marketplace for freight.
So are apps and technology like this the future of the industry? Some people are arguing that the "uber-ization" of the trucking industry is a good thing. According to the American Trucking Association (ATA), trucking is valued as an $800 billion industry, and more than 3 million trucks trek out more than 100 billion miles annually. While there may be some room in the industry for these apps, there are major liabilities that come with this approach.
Think Logically and Consider the Pitfalls
When it comes to your shipments, there are more factors to consider than just price and location. Shippers must evaluate any potential damages to their brand and the importance of customer service in the event of any issues.
For example, you would have to assume the potential risk or damage from a drive that you have never used, but based on an app. For many of these new apps, carriers can sign up as long as they have basic qualifications such as insurance. However, many of them often overlook important aspects such as a driver's history backed up by reliable data. Do you really want to get into a legal or branding quagmire in the event of an accident?
The Quality of 3PL Companies
3PL organizations provide many benefits to their clients including:
Expedited freight capability
Accurate transit estimates
Flexibility
Customer service
Tracking controls
Increased security
Reliable deliveries
Ability to meet specific situations and requirements
White glove services
STC Logistics specializes in expedited freight logistics solutions. We are one of the top trusted logistics companies in NJ. To learn more about our services, click the button below!