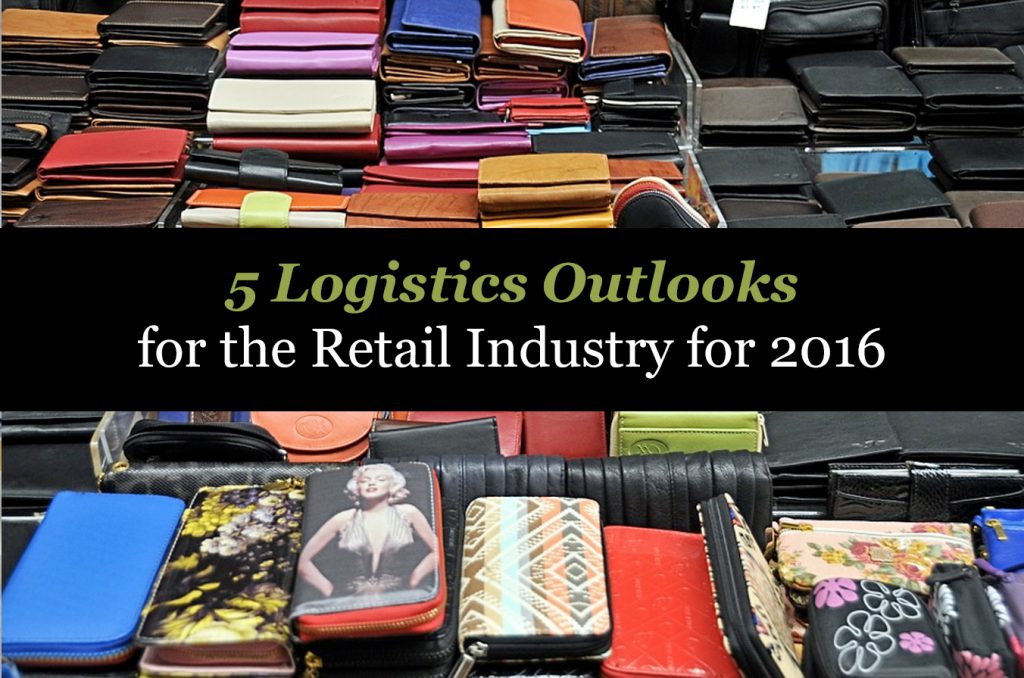 The time of year when budgets are finalized and all eyes turn toward the future has arrived. Predictions will spew from those 'in the know' with logistics. Here's our take on the retail logistics industry in 2016 – some are "bold predictions," while others remain steady:
1) Retailer organization charts may take on a new look
Many folks in the retail segment are predicting a big shift in the way organizations are structured; the goal is to completely deliver on the omni-channel vision. There's less of a need for a boundary between the e-commerce function and the remaining pieces of the organization.
The people running the "traditional retail piece" of the business are learning more and becoming savvier in the digital marketplace. Bringing the two sides together will make sense for many corporate headquarters in retail. The two must complement each other well, and companies will realize this in 2016.
2) Omni-channel becomes an expectation
The number of shoppers buying from multiple devices and through multiple channels will surpass the traditional in-person buyers. Omni-channel interfaces are no longer a nifty trick, but an expectation from your customers.
Retailers and their logistics partners will continue to prime themselves for this shift while still presenting a unified face for the business. (Remember that reorganization thing we talked about above?)
3) Lack of workers in distribution
As e-commerce continues to balloon, a number of larger retailers have invested heavily in new distribution facilities across the country in an effort to meet the demand and deliver products quickly, according to the Wall Street Journal.
For the smaller distributors in the world, this creates a squeeze on resources including trucks, space on trains and a shrinking pool of people willing to work at the warehouse. It can be challenging to find workers in distribution; this could gum up the works even in the smoothest running logistics business.
4) Last-mile fulfillment meets the Jetsons
Undaunted by the squeeze on resources, retailers will strive to compete with giant online sellers by using their stores as fulfillment centers. Some bleeding-edge retailers will attempt to use self-driving cars in hopes of averting the expense of free shipping and returns.
5) Unify within your business and with your partners
Retailers, distributors and logistics providers will continue to find better ways to simplify their services and streamline scheduling. It will no longer be good enough to have the employees working in shipping handle all distribution to stores. Sales, marketing, supply chain and store managers will all need to have a say in decision making when it comes to logistics.
The squeeze on resources, management, new technologies — it's all changing and moving ahead at light speed. Preparing for change, constantly improving and staying flexible in 2016. A logistics provider with a wide-range of services will serve as a great partner for your business.
For more information about the services we provide, click here or call us at 1-800-547-4324!