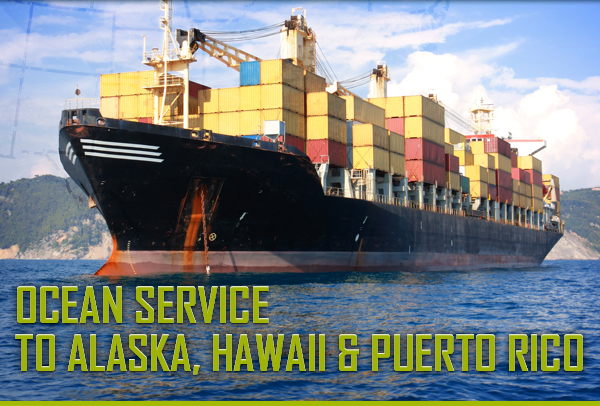 STC Logistics offers Ocean service to Alaska, Hawaii, and Puerto Rico via all major U.S. Ports.  In addition, as a licensed NVOCC, STC Logistics provides shipping capabilities to and from all international ports.
In conjunction with our excellent Air and Truck domestic services, our experts will create the most cost-effective route to ship your products by sea. We provide both LCL (less than container load) and FCL (full container load) ocean services.
There are many benefits for shipping your products by water:
•    Ideal for transporting heavy and bulky freight
•    Great option for products with long lead times
•    Volume advantages to pricing
•    Seasonal advantages to pricing
Click here for more information about our ocean services to Hawaii, Alaska and Puerto Rico or click here to contact us!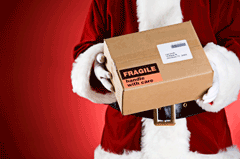 Logistics during the holiday season requires a significant amount of planning. The holiday season begins on November 1, but businesses and logistics providers should begin preparing in October, and in some cases, even earlier. 19% of consumers begin their holiday shopping in October and 40% are holiday shopping during November. High demand for products means that logistics vendors must ensure that the products are able to reach the end consumer.
In the United States, it is important to bear in mind holidays such as Thanksgiving, Black Friday, Hanukkah, Kwanzaa and Christmas. Shipping around the holidays creates a significant amount of traffic, so it's important to keep in mind international holidays as well.  The challenge for companies is to successfully accommodate the demand that the peak season brings.
Keep in mind these four following tips when planning your holiday season logistics:
Be Proactive – Being proactive about holiday planning is the best way to make it through the holidays smoothly. It's important to stay in tune with vendors during a rush period.
Remember last year's mistakes – Keep in mind the issues that the last holiday season brought and remedy them. This is an effective way to avoid previous mistakes.
Be Flexible – Flexibility is also important. Handling shipments as early as possible ensures that customers are satisfied even if there happens to be a delay in shipment.
Bring in backup – Many companies choose to meet this demand by relying on the help of logistics service providers. Effective supply chain execution is the difference between getting products to customers on time… and not. By reducing the amount of goods that arrive late to retailers, companies can avoid discounting their products after the holidays to move them out of stores.
STC Logistics offers a highly efficient, round the clock operation to help alleviate the demands of the holiday season. Our extensive network ensures that your goods will arrive to its destination promptly and safely. Our Customer Service professionals work with you to determine the best and most cost-effective way to get your shipment to its destination. Click Here to request a quote for your holiday shipments.
Image by Main Street Realtors
Welcome to Logistically Speaking – your resource center for shipping and logistics!
Logistically Speaking is dedicated to providing companies with important information about shipping their products. Our blog posts will cover a wide range of topics including how you should ship, when to ship and news within the logistics industry. If you want to learn more about how to streamline your company's shipping, we've got you covered!
STC Logistics is a Total Source Solution for handling all of your transportation needs. Our accomplished representatives provide expert consultation for even the most complex traffic departments. This experience, combined with our vast network of nationwide secure cross-docking facilities, gives us the knowledge you need about your company's logistics. We are committed to providing superior, flexible logistics solutions, and we are ready to share our expertise with you.
We're excited to launch this blog for people seeking information about logistics. Feel free to ask questions and leave comments below. We will be sure to address anything you need!
We suggest that you subscribe to our blog to keep up to date on important industry topics. To subscribe, all you need to do is enter your email address in the text bar to the right of the screen. When we post information about shipping, logistics, and industry news, you will be updated via your email address.