Picture this – you're a retailer and it's your busiest time of year. You're selling your most popular item… and then your replacement stock never comes because of your logistics provider.
Or picture this – you work for a manufacturer. Your latest shipment of materials comes in, but there's a problem with your order. You try to call your logistics vendor, but customer service keeps transferring you from person to person… and you're not getting a straight answer. It seems you're getting stuck with a wrong shipment, or it's going to take a long amount of time to fix the mistake.
Scenarios like this are devastating to business. Companies lose profit or productivity time because their third party logistics company isn't addressing their shipping needs. To keep your business moving forward, it's critical that your logistics vendor is superior in three important categories:
Customer Service
Integrated Technology
Service Flexibility
By downloading our free checklist, Selecting a Third Party Logistics Company, you can analyze these key areas and determine what your logistics partner should provide. You can download the checklist by quickly filling out this form:
Get your checklist!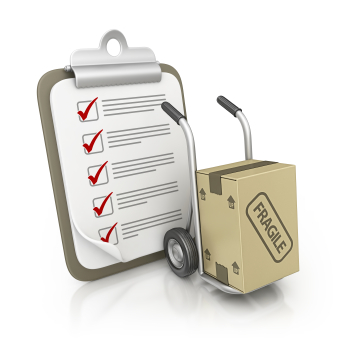 Fill out the form to download our free checklist!
If the checklist shows that your current third party logistics company doesn't meet the grade, it's time to protect your profits and move on. Click here to contact STC Logistics with any general inquiries or to request a specific quote.